From directing cadres of artists and production staff to handling a 10,000 square foot ballroom to complicated A/V setups from preproduction to running the board, I've shared a variety of roles and responsibilities in event design, production, and management.  Take a look at some of the past events I've produced directly or been part of the leadership team for production.
An interactive dinner theater and dance club experience, featuring cirque, dance, and other acrobatic performance at The King King in Hollywood.
Writing and narrative direction, technical direction, and stage management by Matt Soson.

A fundraising gala for 1,500+ attendees at the Century City Hyatt Grand Ballroom, raising $2.5 million. 
Duties included:  Renting and arranging pickup of equipment, managing third-party vendor bids, coordinating between venue staff and hired techs, managing budget, leading team of ~20 techs and setup staff, creating all media, creating and running cues, technical setup and audio/light hangs, coordinating with all other department heads, and more.
A benefit and celebration for the LACER afterschool program, an educational nonprofit for the Los Angeles area.  The event involved several bands, speakers, choruses, full breakfast, and projection elements at the King King in Hollywood.  Duties included technical direction, graphic design, filming, setup, oversight of floor plan, coordinating with other department heads, interviews, creating a script, and more.
Steinberg Memorial Service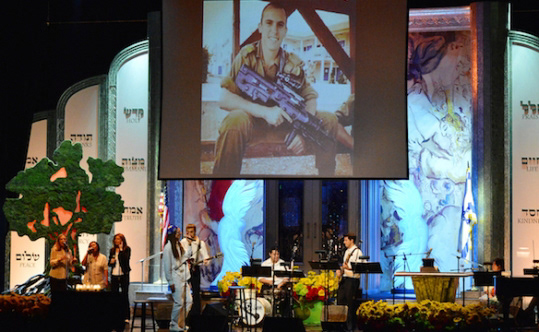 A Memorial Service held for a fallen IDF soldier, Max Steinberg, at the Saban Theatre for 1,000+ attendees.
Duties included creating ground plans, receiving and prepping speakers and talent, coordinating setup with a private bomb squad and the LAPD, creating and implementing a cue sheet, leading technical staff, calling the cues, coordinating press and television film crews with internal filming, and QC of all presented media.